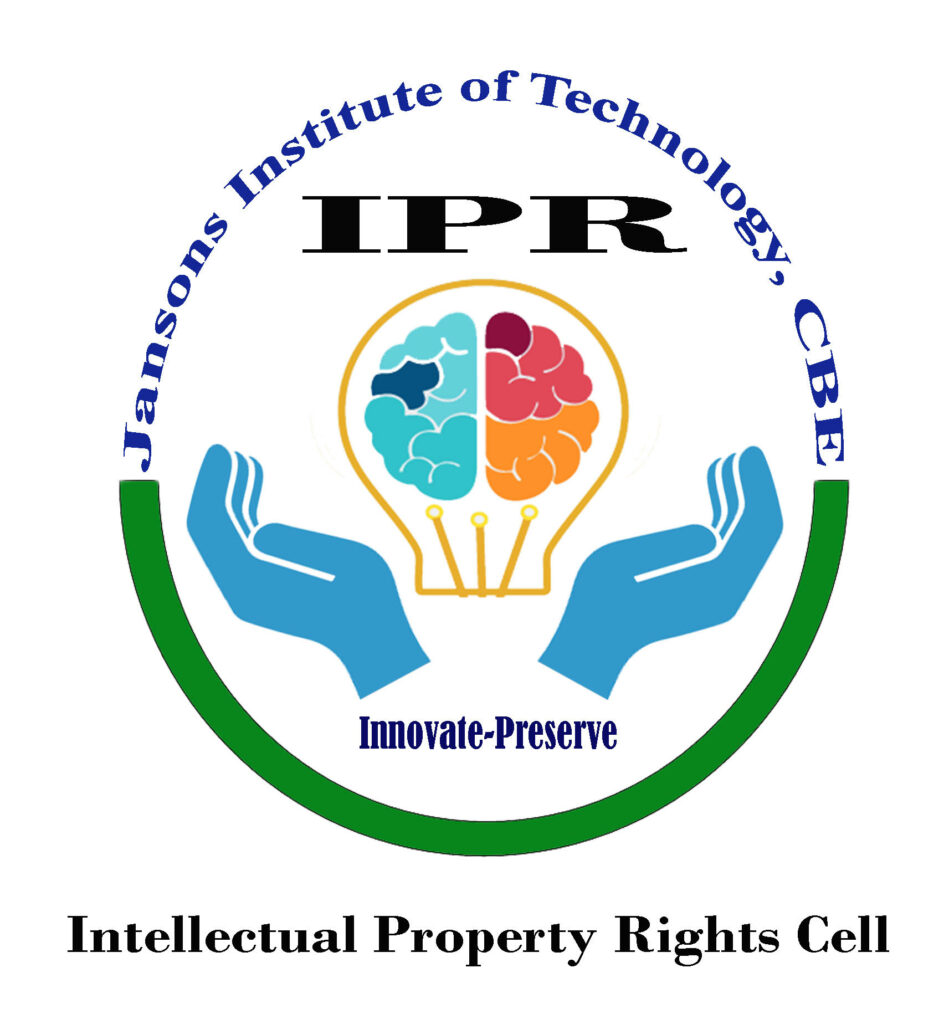 Intellectual Property Rights (IPR) Cell
Intellectual Property Rights (IPR) indicates the specific legal rights of the inventors to hold and exercise Patents, Trademarks, Copyrights, Industrial Designs, etc.
IPR cell was constituted at Jansons Institute of Technology in the year 2018 with the objective to create an ambience to nurture new ideas through which innovations and research emerge. It is focused to encourage and preserve the innovative ideas of the faculty and students and stimulate collective growth towards research and development.
The function of the IPR cell includes,
To encourage and protect new inventions, designs, software, brand name and other innovative ideas etc. generated through the college.
To arrange seminars and workshops to educate the faculty and students about IPR.
To entrust the original ideas of inventions and research by Plagiarism check.
KAPILA-Scheme
JIT-IPR cell participating in KAPILA scheme to establishing the much required IP filing ecosystem in with in the institution and thus create a culture of systematically protecting new ideas, research, and innovation having national and global relevance