Jansons Institute of Technology (JIT)
Jansons Institute of Technology (JIT) is a world class Engineering College established in 2009 and the second venture of the Jansons Foundation in the field of Higher Education. JIT has been promoted by the Jansons Business Group which comprises 14 operating companies in five business sectors, predominantly in the Textile sector connecting 40 countries across the world and other sectors are Granite, Retail, Medicare and Education. JIT offers the following UG programmes.
UG Programmes
B.Tech Artificial Intelligence and Data Science
B.Tech. Computer Science and Business Systems
B.E. Civil Engineering
B.E. Computer Science and Engineering
B.E. Electronics and Communication Engineering
B.E. Electrical and Electronics Engineering *
B.E. Mechanical Engineering
* AICTE has approved the closure of B.E. Electrical and Electronics Engineering in the academic year 2020-2021 and students are not admitted from the academic year 2020-2021.
Location: The most modern state-of-the-art campus located 25 kms from Coimbatore on the Coimbatore – Chennai National Highway in Tamilnadu, India.
JIT is approved by the All India Council for Technical Education (AICTE) and the Government of Tamil Nadu, and is affiliated to Anna University, Chennai. JIT, guided by its motto, 'the most preferred destination for Technical Education', takes every effort to create infinite opportunities to students for their professional development. JIT employs the finest brains in Technical Education as its faculty to lead its students to a fruitful learning. What sets JIT apart is its world class infrastructure coupled with the best teaching practices of its highly qualified and experienced faculty. Its commitment to provide quality education to its students and to present the finest talents to industries worldwide places JIT above other institutions.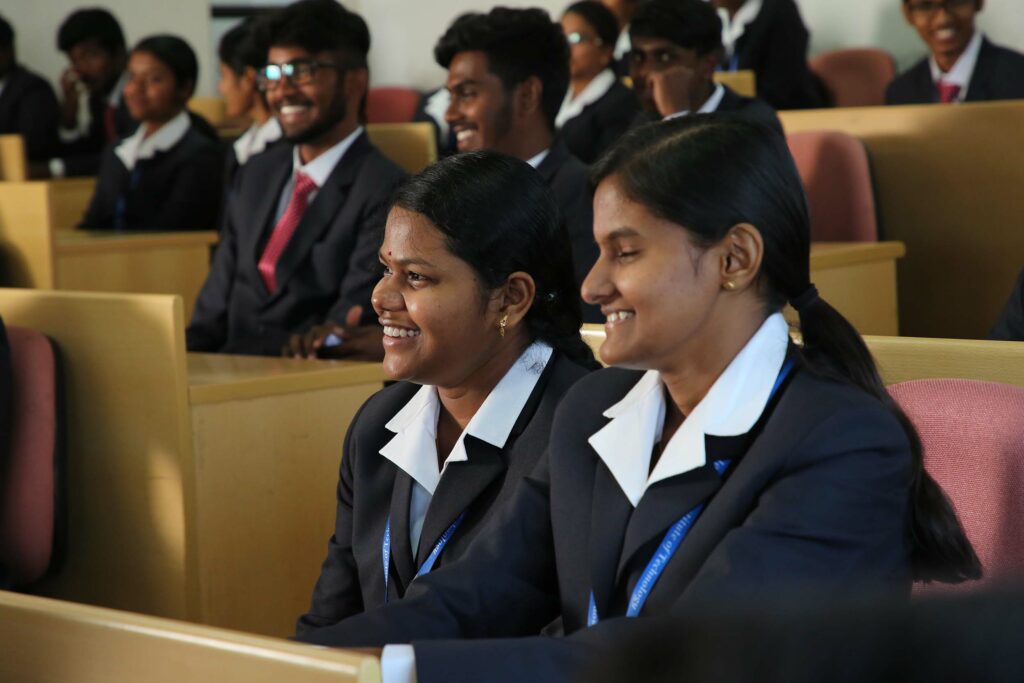 To germinate and develop a unique brand of Engineers who will be change agents in the field of Technology.
To impart quality value-based Technical Education.
To prepare and strengthen young minds for their future prospects.
To inculcate ethical standards and passion towards sustainable development.
Jansons Institute of Technology is committed to improve the Quality Management System effectively, in order to meet the regulatory requirements and expectations of students and relevant interested parties. This is achieved through placement support and student's exposure to programs of practical relevance as well as Faculty Development.
Accolades
Tamilnadu Science Forum – Green Campus Award – 2018
AICTE – One Student One Tree Initiative – 2019
Vidhyarthi Vigyan Manthan – Distinguished Institution Award – 2019
AICTE & ESF – Energy Literacy Drive – 2020
AICTE & TEREE – Carbon Neutral Educational Institute – 2021
Tamilnadu Science and Technology Center – Science and Technology Promotion in Rural India – 2022
Life Trust India – Green Campus Award – 2022
GoI & NIPAM – The exceptional contribution in widespread awareness on Intellectual Property Rights (IPR) – 2022
DELNET – Active Contributor – Data Sharing and Accessibility – 2022