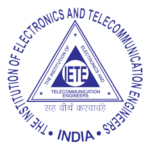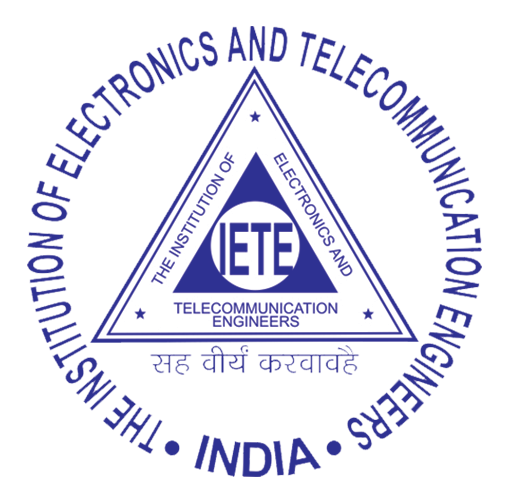 The Institution of Electronics and Telecommunication Engineers
ABOUT IETE:
The Institution of Electronics and Telecommunication Engineers (IETE) is India's leading recognised professional society devoted to the advancement of Science and Technology of Electronics, Telecommunication & IT. Founded in 1953. It serves more than 1,25,000 members through various 63 Centres, spread all over India and abroad. The Institution provides leadership in Scientific and Technical areas of direct importance to the national development and economy. Government of India has recognised IETE as a Scientific and Industrial Research Organization (SIRO) and also notified as an educational Institution of national eminence. The objectives of IETE focus on advancing electro-technology. The IETE conducts and sponsors technical meetings, conferences, symposia, and exhibitions all over India, publishes technical journals and provides continuing education as well as career advancement opportunities to its members.
About JIT –IETE Students Forum:
To have interaction with the students of various Engineering Colleges, ISFs are established at various Engineering and Polytechnics colleges. Through ISFs in conjunction with local IETE Centres organize technical programmes and activities.
Jansons Institute of Technology IETE Student Branch (ISF) is established in the year 2022.  The student branch is active with 115 IETE student members.  The ISF coordinator is Mrs.R.Kowsalya, Assistant professor, Department of Electronics and Communication Engineering
Objectives of ISF:
1. Improving standard of Engineering Education
2. Counselling the students in the emerging new opportunities
3. Encouraging and motivating the outside Class room studies /Workshops/projects/Seminar
MOTTO
Let us do great things together
VISION: 
Reaching the un-reached and empowering the youth through Technical Education and Skill Development.
MISSION:
Advancement of Electronics, Telecommunication, Information Technology & other related disciplines to contribute in Nation's Human Resource & Infrastructure Development through our Engineers.
Total Members:115
Office Bearers:
Chairman
P.Manisankar,IV Year,Electronics and Communication Engineering
Vice Chairman
S.S.Kalaiselvi,III Year,Electronics and Communication Engineering
Secretary
T.Brinda Prakhasa Dharsini,IV Year,Electronics and Communication Engineering
Joint Secretary
S.Gowtham,III Year,Electronics and Communication Engineering
Treasurer
M.Gayathri,III Year,Electronics and Communication Engineering
Gurram Jagadeesh,II Year,Electronics and Communication Engineering
Executive Members
C.Subarna,II Year,Electronics and Communication Engineering
S.Kannan, II Year,Electronics and Communication Engineering
Pachipulusu Subbramanya Sreenivasan,II Year,Electronics and Communication Engineering
Patan Mahammad Khan,II Year,Electronics and Communication Engineering
Guntamadugu Pavan Kumar,II Year,Electronics and Communication Engineering
Faculty Coordinator
Mrs.R.Kowsalya M.E, Assistant Professor,Electronics and Communication Engineering