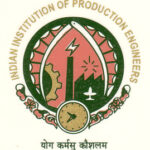 "YogaH Karmasu Kaushalam" –
Integrity is manifested through Excellence in Deeds
Vision
Integrity is manifested through Excellence in Deeds.
Objectives:
To provide a common forum for exchange of information for Manufacturing Professionals, in all areas of manufacturing – Processes, Tools, Quality, Automation, Planning, Management and current Technologies.
To maintain liaison / contact with industries, R&D organizations,Institutions of higher learning, and with similar institutions in India and abroad.
To Organize National / International Conferences, Seminars,Workshops, Conventions, Training programmes, lectures etc., of topical interest from time to time.
To establish, form and maintain libraries, collection of models, designs, drawings, books, articles in connection with the development and improvement of Production Engineering discipline.
Office Bearers:
President
Mr. Kumaraguru K S, IV Year, Mechanical Engineering
Vice President
Mr. Naveen E, III Year, Mechanical Engineering
Secretary
Ms. Julia M, IV Year, Mechanical Engineering
Join Secretary
Mr. Sai Babu A, III Year, Mechanical Engineering
Executive Member
Mr. Arjun P, II Year, Mechanical Engineering
Executive Member
Mr. Kiran J, II Year, Mechanical Engineering
Faculty Advisor:
Mr.F.Alexander, Assistant Professor, Mechanical Engineering