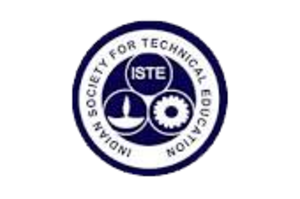 About:
The Indian Society for Technical Education (ISTE) is the leading National Professional non-profit making Society for the Technical Education System in our country. Being the only national organization of educators in the field of Engineering and Technology, ISTE effectively contributes in various missions of the Union Government. The strength of ISTE is the strong base it has in technical education institutions in the country. ISTE is having collaboration and MoUs with government organizations and various Universities for the promotion of technical education system in the country.
Jansons Institute of Technology ISTE Student chapter is established in the year 2017.  The student chapter is active with 161 ISTE student members.  The Student chapter Faculty Advisor is Prof.P.Sivamani, Department of Electronics and Communication Engineering.  
Motto:
Career Development of Teachers and Personality Development of Students and overall development of Technical Education System.
Vision:
JIT ISTE student chapter is a place where all learners thrive, achieve and contribute.
Mission:
As the creator and steward of the definitive education technology standards, ISTE's mission is to empower learners to flourish in a connected world by cultivating a passionate professional learning community, linking educators and partners, leveraging knowledge and expertise, advocating for strategic policies, and continually improving learning and teaching.