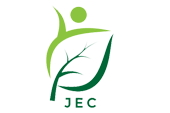 ECO CLUB IN GENERAL:
Eco club plays an important role in creating environmental awareness amongst the future generation. It is a voluntary group of Civil Engineering department which promotes the participation of students in learning about and improving their environment. The JIT Civilians have took their step forward to protect our environment by inaugrating  "Jansons Eco Club". Jansons Eco Club (JEC) was inaugurated on the Induction day 07-08-2015 of Civil Engineering Department.
VISION OF THE CLUB:
To create an environmental friendly society which can actively get involved in Environmental Education.
MISSION OF THE CLUB:
Motivating the students to keep the environment green and pollution free by promoting plantation of saplings.
Create awareness amoung every student regarding the various sustainable construction practices.
Promote practice of conservation of water resources and avoiding groundwater over-exploitation.
Motivate students to take in habits and life style based on 3R principle (Reduce, Reuse and Recycle)
Organize tree plantation programmes, awareness programmes such as quiz, rallies, essay, painting competitions, etc., regarding various environmental issues and educate children about re-use of waste material and preparation of products out of waste.
Let's Join ... Let's Save...