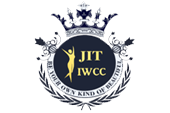 INTERNAL WOMEN CARING CELL
About IWCC:
IWCC administer the provisions of the "Sexual Harassment of Women at Workplace (Prevention, Prohibition, and Redressal) Act," and as well implementation of the Visaka Guidelines to ensure the prevention of sexual harassment of women. The duty of the IWCC is to create awareness about sexual harassment and to deal with and recommend punishment for non-consensual acts of sexual harassment against erring person. Committee members need to be sensitive to the issue and not let personal biases and prejudices. Also the IWCC will take and consider effectively preventive, gender sensitization and remedial measures in the context of Act and guidelines. The jurisdiction of IWCC would apply to all students, faculty and nonteaching staffs on active roles and also apply to service providers and outsiders who may be within the territory of the Institution.
Vision
To germinate and develop a unique band of Engineers who will be change-agents in the field of Technology.
Mission
To impart quality value-based Technical Education in order to prepare and strengthen young minds for their future calling.
Obligations of the Institution through IWCC:
 * Ensure and provide a safe working environment at the workplace
* Organize workshops to sensitize the employees and students and also counseling services with the provisions of the Act and Vishaka Guidelines.