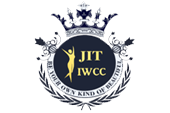 Action                         
Jansons Institute of Technology is unswerving in providing equality, spreading diversity and organizes an event for cherishing our custom with gender equality. As a foundation for Gender Action Plan, the Institution assures and creates an environment such that all the students, staffs and other stockholders are treated equally with at most care. JIT Strive hard to eliminate all forms of discrimination and also enforces gender equality in all areas of our work and community.
The Gender Action Plan aspires to consider students and staff without bias, in the fastest growing society they can access a knowledge and skills without any hurdles. Gender equity is a key strength for the protection and promotion of the Diversity of Cultural Expression, where culture and communication have come together to present a gender sensitive and empowering discourse. In addition to creating an exclusive cell for women, JIT look at the interests, needs and priorities of both women and men recognizing the diversity of different groups of men and women. 
JIT cheers up and supports all the individuals to showcase their own talents. Our faculty members and students are given equal opportunity to connect with and gain from the services the institution offers. It ensures all staff, students and other stakeholders are treated evenly, regardless of age, disability, gender, race, religion or belief etc.
Aim
A Gender Action Plan (GAP) is the foundation for gender activities that an institution has adopted for itself. The purpose of GAP is to transform the institution in to gender responsible by rectifying unfairness and shaping the individual in gender roles and relations from side to side assistance on gender standards. These Policies would reduce the women's burden and thereby giving his/her contribution fully to the institution and personal growth.
Key Features
To be renowned as a completely wide-ranging institution, in which all folks can participate in various events regardless of any prejudice.

To keenly endorse equal opportunity in JIT, by provoking spirit and culture that recognizes and celebrates diversity.

Promote equality by addressing the gender-specific discrimination and disadvantages that typically affect girls the most, but can also affect boys.

To inculcate a good and the best practices around the institution.

To make sure the college meets all needs required for promoting gender equality.

To engage with local schools to tackle gender imbalance earlier and to tackle gender stereotypes. 

To enhance retention and completion at a subject level where there is a statistically significant gap by gender.

Creating awareness among the students and staff by conducting various gender equality programme.

To facilitate the students about the fair representations of gender equity by our panel of counselors.

Preaching the young minds to understand their social responsibilities and dignity.

To ascertain the safe working environment thereby paving a way to succeed in all aspects.

The Students and staff can seek help from senior advisors in IWCC cell for any gender specific issues to be sorted out.

Continuous monitoring of the plan to be implemented and their follow ups.

To treat all the folks equally by giving equal chances to both the genders in leadership roles, team projects and committee.

Organize workshops to sensitize the employees and students and also counseling services with the provisions of the Act and Vishaka Guidelines.

Maintain a workplace free from discrimination, sexual harassment, bullying and develop strategies to increase awareness, prevention and how to respond appropriately.

Increase intersectionality awareness.

Increase women's success rates in academic & professional promotion.

Enable women to represent on decision- making committee with the aim of achieving equal representation.

Conduct program that will adhere to the vision of world where gender equality in and through education is achieved, assuring girls & boys, have equal rights and opportunities for education and empowerment to shape their lives & future.

Promote student meetings in open and closed sessions with faculty member of the appropriate gender for related scenarios, complaints and counseling during class hours and at hostels.